Let Books Be Books campaign wins instant repsonse from publisher Usborne, in time for International Women's Day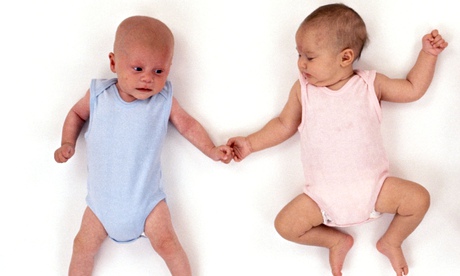 A campaign to break down gender divides in children's publishing has met with instant success, after one of the publishers under fire announced they will stop producing titles labelled as "for girls" or "for boys".
The Let Books Be Books campaign, launched this week in time for Saturday's International Women's Day, is the brainchild of the group of parents who have already persuaded retailers such as Toys R Us, Boots and Tesco to market toys in a more inclusive fashion.
Contrasting the predominantly pink covers of books such as The Beautiful Girls' Colouring Book – garlanded with butterflies, cakes and flowers – with the navy-blue The Brilliant Boys' Colouring Book – armoured with axes, helmets and a space-zapper – the campaigners suggest that publishers are sending out "very limiting messages to children about what kinds of things are appropriate for girls or for boys".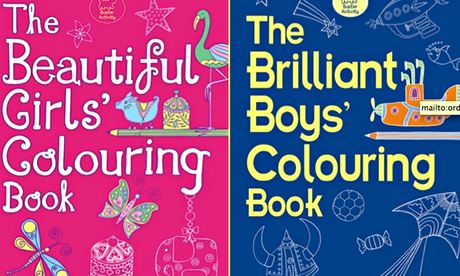 "People talk about books opening minds and hearts, about them broadening horizons, but these books do the opposite of that," said Tricia Lowther from Let Books Be Books. "Of course there's nothing wrong with boys liking pirates or girls liking princesses, but what about boys who like princesses and girls who like pirates? How will they feel? It's closing down avenues for them finding out who they want to be."
Their petition calling on publishers to "stop labelling books, in the title or on the packaging, as for girls or for boys" gathered almost 2,000 signatures in just one day, amid hundreds of comments from supportive parents.
More