Harry Potter author says the end of the film series is 'a new beginning'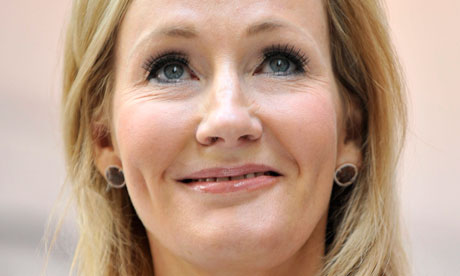 Start all the clocks and plug the telephone back in:
JK Rowling
has provided a shred of comfort to the millions of mourners lamenting the release of the final
Harry Potter
movie with the revelation that she has written "quite a lot" of new material and has plans to publish it.
Speaking at the premiere of Harry Potter and the Deathly Hallows, Part Two, Rowling told MTV News that
"I'm writing, and I've done quite a lot since finishing Harry Potter"
. She
expanded further to BBC News
, saying "I think I always felt I didn't want to publish again until the last film was out because Potter has been such a huge thing in my life. I've been writing hard ever since I finished writing Hallows, so I've got a lot of stuff and I suppose it's a question of deciding which one comes out first. But I will publish again. In a sense it's a beginning for me as well as an end."
The author has previously said that she is working on a political fairytale for slightly younger children, revealing in 2009 that
"I think that will probably be the next thing that I finish"
.
Full piece at The Guardian