John Baxter's Life of Ballard tells us little we didn't already know. Only time will give us the real story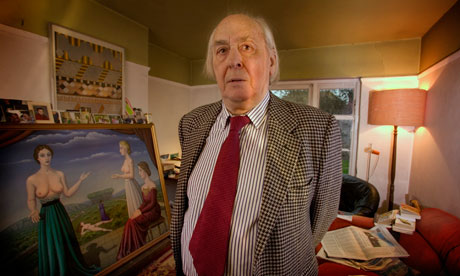 The afterlives of famous and successful writers are capricious but strangely predictable. Posterity deals an uneven hand, but one thing is certain: there's always a temporary eclipse of reputation and some inevitable biographical misrepresentation before the passage of time heals old wounds and finds new readers.
Philip Larkin, William Golding, Bruce Chatwin, Kingsley Amis, John Osborne, Graham Greene, Muriel Spark, Iris Murdoch, Bruce Chatwin and
JG Ballard
: these postwar giants, who died between 1985 and 2009, have each experienced a diminished readership and reputation before beginning to make a comeback.
In this cycle of life and death,
biography
plays its part. From the recent memorials to the glorious dead, Andrew Motion's
Philip Larkin
is probably the best, Michael Sheldon's
Graham Greene
the most unrelenting and Roger Lewis's
Anthony Burgess
unquestionably the maddest.
Taking the long view, these books are like Polaroid snapshots, interim lives to meet readers' natural curiosity while posterity winnows the work and finally the achievement. Currently, Greene is beginning to come back most strongly. Chatwin, who was a bestseller in his lifetime, is now scarcely in print.
JG Ballard, the most recent loss, makes a fascinating case study. The author of
Crash
and
Empire of the Sun
died in 2009 after a long illness. His passing was
front-page news
, but if perhaps he thought he had snookered posthumous commentary by publishing an autobiography,
Miracles of Life
, the year before, he was bound to be disappointed.
I knew Jim Ballard slightly. We met perhaps half a dozen times. In 2009 we had a conversation about his work in front of an audience at UCL. On that occasion, as usual in public, he was courteous, guarded, and even a little dull, for which I blamed myself.
Full story at The Observer.