From Beethoven's letters to Bob Dylan's Chronicles, the musician chooses books that reveal the private lives behind the public melodies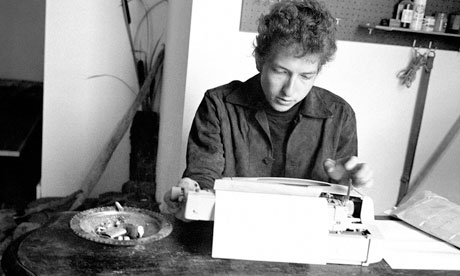 Songwriter, arranger, producer and guitarist
Nile Rodgers
is one of the most influential pop musicians of the last 40 years. As well as scoring multi-platinum hits with his band CHIC, Rodgers' songwriting and production has been a defining component of hitmaking work from the likes of David Bowie, Madonna and Diana Ross. His autobiography
Le Freak: An Upside Down Story of Family, Disco and Destiny
has just been published.
"Frank Zappa is supposed to have said that 'writing about
music
is like dancing about architecture'. I agree with that 100%, and if you look at my book, it's really about my life: music just happens to be a large part of it. And the books I love are also about people's lives – all of the titles I've chosen offer real insights into the personalities behind the music.
"As a musician, music is my main source of enjoyment and income but the truth is that I have many other interests and I wanted to show people that my life was this weird, multifaceted, complicated thing.
"And all of these books share that DNA."
1.
Miles by Miles Davis and Quincy Troupe
This is the all-time heavyweight champ of musician biographies for me. Having known Miles and his no-nonsense inability to edit himself, I can see the man, the child and the innovator in every paragraph. Miles takes you on an in-your-face journey more outrageous than any you've ever travelled. Before I read this book, I worshipped his musical genius. This bold and revealing book validated my eternal devotion to the man himself.
This is an amazing look at the dirty underbelly of the recorded music business. It mainly examines the highly lucrative boom years in the 80s. At that point, the profits were so big that the deals became more complicated, chaotic, and crooked. Elektra Records president Joe Smith's introduction of recording industry luminaries at a charity dinner says it all: "With this group of cutthroats on this dais, every one of you would be safer in Central Park tonight than you are in the ballroom of the Hilton Hotel." This book is jaw-dropping.
I worked with Dylan on the film Feeling Minnesota and thought I had a good sense of who he is. This book revealed many things I didn't know. Dylan was one of the main spokesmen for the 60s counterculture. He confesses he was reluctantly drafted into this position. His greatest motivation was simply to be a musician/songwriter and earn a living doing so. The Americana he wrote about so passionately were mainly events that had happened long ago – but he wrote about them as if they were "current events". This is a fascinating look into a fascinating musical mind.
Full list at The Guardian.