Some literature festivals focus on stars first and books second, says Nick Barley, director of the Edinburgh international book festival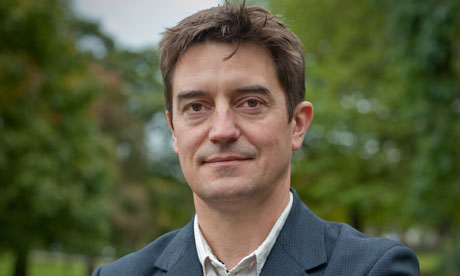 A book festival is about books, and should not be driven by stars and celebrities,
Scotland
's leading literary festival director has said.
Nick Barley, the director of the
Edinburgh international book festival
, chided the Cheltenham and Hay
festivals
, saying they're too celebrity-driven, allowing people to appear that don't have new books out and paying large sums for top names.
He won't go down that line: he has no intention of offering inflated rates for star authors or celebrities. He insists that all
Edinburgh
's speakers must have new books and that each is paid the same flat rate, £150 per event, though he admits that rate may need to rise in future.
Despite the inevitably damp summer days – the city's residents know them as "dreich" - and the sprawling tram roadworks which have caused chaos around the festival's New Town home in Charlotte Square, Barley insists Edinburgh is strong enough to sell itself.
Last week he unveiled some broad themes for the 2012 book festival programme, which is sponsored by the Guardian, to a class of business students at
Edinburgh Napier University
, where he is a visiting professor.
He also took the opportunity to point out what he won't be doing.
Read the full story here.