Whatever is going on at the much delayed Pottermore? As one of JK Rowling's biggest fans I want some answers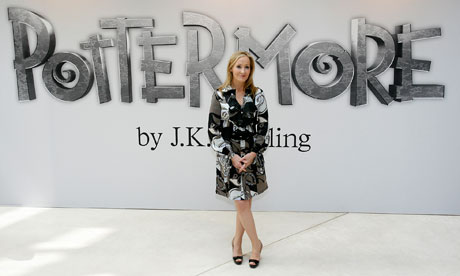 Ever since
JK Rowling
's
Harry Potter
series ended in July 2007, millions of fans have been waiting for something, anything, to fill the Harry-shaped hole in their lives.
And what could be better than more Harry? JK Rowling's Pottermore seemed to be the answer - an interactive website for fans.
The truly enticing thing about the site was not just the beautiful website and artwork, but the promise of new Potter material.
It was stated that JK had written over 18,000 words for the site.
For an indescribably obsessive Harry Potter fan like me, it was the Holy Grail.
Then, disaster struck. I was on holiday, without an internet connection, so couldn't sign up when the offer of trial access was made for a million lucky fans last July!
I was only consoled by one thing, the promise of the general opening in October. Now it is late February, and I, along with millions of other fans, am still waiting.
The million Potter fans who have been accepted are only a small fraction of the huge fanbase salivating to get inside the website. So what's going on? What could possibly be taking so long? Whispers and doubts are being cast about, with some questioning if it will ever open.
I've tried to get in touch with JK's Pottermore people directly, but they say they you can only contact them via the site. It's not obvious how to do that but I gave it a go, and my request went into a queue to be answered. To their credit, they responded the next day and told me that "we have decided to further extend the beta period so we can improve Pottermore before giving more people access. This means the site will not be opening to new users in the immediate future".
Full piece at The Guardian.