No one can predict the fate of a book, whether it's the work of housewife-turned-erotica sensation EL James… or this dark master, ignored in his lifetime but feted ever since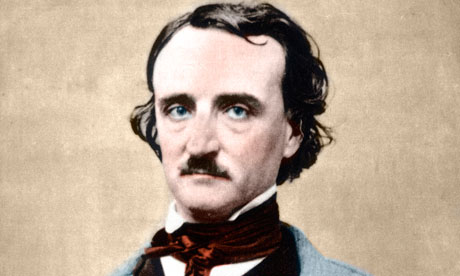 The
extraordinary success
of the unknown British author
EL James
and her erotic romance,
Fifty Shades of Grey
, a social-media literary phenomenon, is a timely reminder that there's no predicting the fate of books, whatever their genre, high or low. Consider, for instance, this parable of the literary life, the unpromising career of one of America's most influential writers.
He was born in Boston in 1809, the second child of an English actress. His father abandoned the family when the boy was scarcely two years old, and his mother died from consumption the following year. Raised by foster parents in Virginia, he enlisted in the US army and published his first book, a 40-page collection of verse, modestly attributed to "a Bostonian", at the age of 18. Only 50 copies were printed, and the volume attracted almost no attention.
Just before entering West Point, the elite military academy, this struggling young writer published his second book of poems, in Baltimore. This, too, fell stillborn from the press. His third volume, entitled
Poems
, had to be financed by his fellow cadets, who raised $170 to pay for the edition.
After that, our unlikely hero began seriously to pursue a career as a writer. The 1830s were bad years to be starting out in literary America. There was no copyright law. US publishers simply pirated British books. Although there was quite a boom in ephemeral periodicals, stimulated by the latest print technology, publishers were slow to pay. (Plus ça change…) The life of the writer was marginal and squalid, and the life of this writer was never far from the gutter.
The rest of McCrum's always entertaining column
can be found here.