Crime writer declares 'absolute conviction' that she has identified real-life killer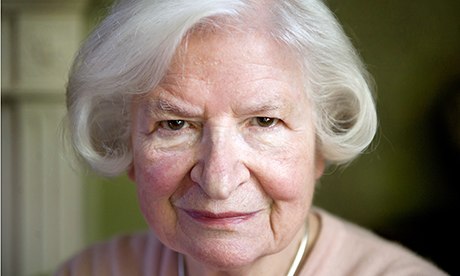 A murder mystery that has remained unsolved since 1931 and has baffled some of the sharpest minds in detective work and crime writing has been revisited by novelist PD James, who says that "a solution to the mystery came into my mind with the strength of an absolute conviction".
James is not the first crime writer to become fascinated by the case, which Raymond Chandler described as the "the nonpareil of all murder mysteries". Dorothy L Sayers wrote that it "provides for the detective novelist an unrivalled field for speculation".
Writing in the Sunday Times magazine, James claimed that the murder of Julia Wallace in Liverpool, which "compares only to the Ripper murders in 1888 in the amount of writing, both fiction and non-fiction, which it has created", was misunderstood from the beginning by the police, the judge and jury.
Her 1982 novel, The Skull Beneath the Skin, the fictional murder of Lady Ralston, is thought to parallel the Wallace case, and she refers to it directly in the detective chief-inspector Dalgliesh novel, The Murder Room (2003).
Wallace's husband, William, an insurance salesman for the Prudential, was convicted of the murder, but had his conviction quashed by an appeal judge who ruled that the evidence had not proved his guilt beyond reasonable doubt; had the appeal failed, Wallace would have hanged.
The case pivoted on a mystery telephone call made to Wallace's chess club on the night before the murder. A man giving the false name of RM Qualtrough left a message, inviting Wallace to a meeting at the address 25 Menlove Gardens East the following night
More